I see my work as an art, it comes from my heart. I believe in meeting you where you are, understanding your struggles, finding new purposes in life, and identifying  mindful decisions to develop a new healthier, and happier self. I believe in self-actualization, not competition. I support individuals differences and celebrate each milestone no matter how big or small. I offer counseling, coaching, and consulting services for personal/professional well-being in your life. I am best suited for those interested in a Coaching-Style of Collaboration and Counseling (i.e. Strength-based, Cognitive-Behavioral, Solution-focused, EMDR, Somatically-oriented, Mindfulness-based Cognitive Therapy approaches, Executive Functioning Coaching, Parenting Coaching, Expressive Arts, etc.) with a touch of curious playfulness. In other words, I am your compassionate compass on a healing journey in life. I provide a collaborative approach in therapy, giving individualized "homework" to clients every session. Homework is intended to decrease symptoms, build insight, promote healthier behaviors, and increase coping skills in your daily life. I strive to individualize my tools to seamlessly integrate them into your lifestyle to ensure greater success at (re)balance, (re)connection, and (re)growth for a healthier & happier YOU. When you come to me, you know you're making an investment for new empowering practices lasting a lifetime. Should you choose to work with me, we will collaborate to address the blind spots of your life that keep you stuck and get you to a place of self-esteem and acceptance. I am eager to be a part of your journey in finding who YOU want to be.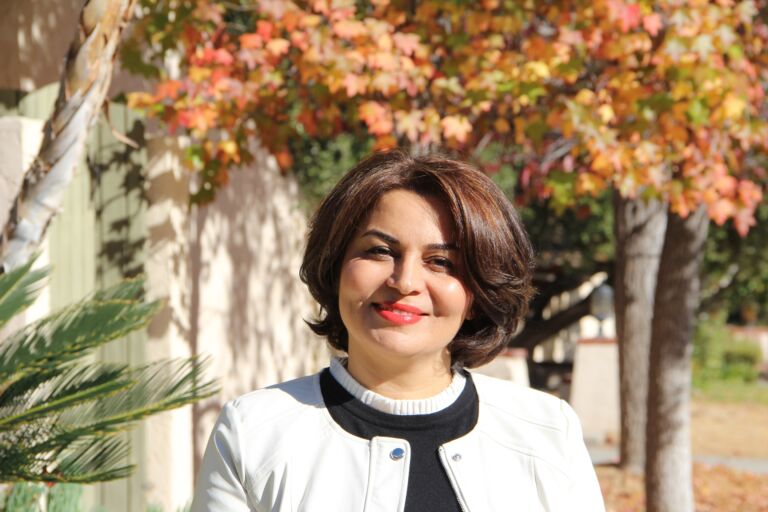 Education, Training, licensure
Master's Degree in Marriage and Family Therapy from the Phillips Graduate School .

Certificate of training in EMDR  from EMDR Institute approved by The American Psychological Association.

Certificate of Successful Completion of Alzheimer's Disease & Other Dementias Certification Training.

Certificate of 60 hours of Sexual Assault Training and the requirements for the Los Angeles County Department of Children and Family Services.

Completion of training in Anger, Forgiveness and Healing Process.

Certificate in Training Adults Sexually Abused As Children-Assessment, diagnosis and treatment.
Bilingual_English and Farsi
"We can not solve our problems with the same thinking we used when we created them." Albert Einstein